Medical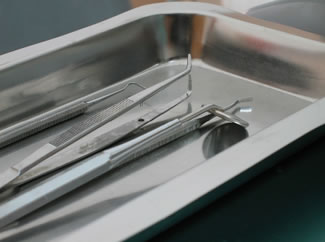 Hydro formed Medical Tray
JH Nunn supplies Deep Drawn Enclosures, PVC Pouches, Medical Pouches and Flexible Plastic Packaging to various segments of the medical industry.
Our Deep Drawn Enclosures are used for Sterilization Trays, Surgical Instrument Kits, Cyclotron Buckets and EMI Machine Housings.  Deep Drawing produces a seamless metal component that has no cracks, low porosity and a grain flow that follows the contour the part, increasing strength.  Deep Drawn Enclosures are easily cleaned and sterilized for repeated reuses. With no cracks or crevices for bacteria to hide in, Deep Drawn Enclosures are ideal for medical applications.  Deep Drawn Aluminum Enclosures are nontoxic, odorless, tasteless, non-absorbing, non-sparking, non-magnetic and fire resistant. In addition they are watertight, splash proof, drip proof and resistant to salt exposure. Our medical customers include: Becton Dickinson, Ciba-Geigy, General Electric and DuPont.
Our flexible plastic packaging for medical applications includes PVC Pouches and medical Pouches.  We fabricate a wide variety of medical products out of PVC and urethane films.  Products include Air Splints, Neck Braces, Arm Boards, Weight Bags, Cushions, Pads, Compresses and Collection Bags.  Our inflatable products include Pillows, Cushions, Pads, Bladders and Fluid Containers.  Our products cover the gamut of medical customers and applications.
We are a Plastic Thermoformer providing Thermoformed Plastic for the medical industry.  Rigid plastic components can be formed in FDA approved: ABS, Acrylic, Kydex, Lexan and Polycarbonate.  Many shapes can be readily and economically made using Thermoformed Plastic. A Plastic Thermoformer heats plastic sheets to a pliable Forming Temperature then using vacuum molds the plastic into the desired shape.  Medical trays produced by this method are consistent in thickness, seamless and can have a smooth surface. These characteristics allow easy cleaning and sterilization.  Thermoformed Plastic Tooling is relatively inexpensive.  This allows economical custom medical Plastic Parts to be produced in relatively low quantities, without substantial up-front expense.
Contact JH Nunn to order the medical products you need, or for additional information.