Electronic/Aerospace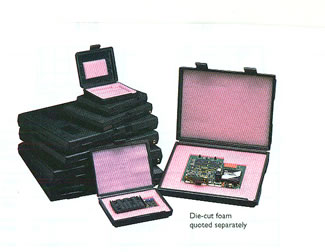 Conductive Boxes and Cases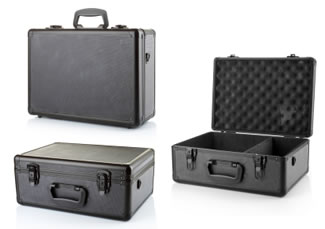 Aluminum Carrying Case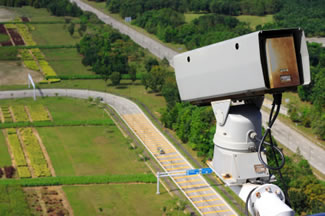 Surveillance Camera Housing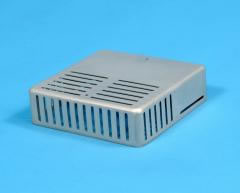 Electronic Housing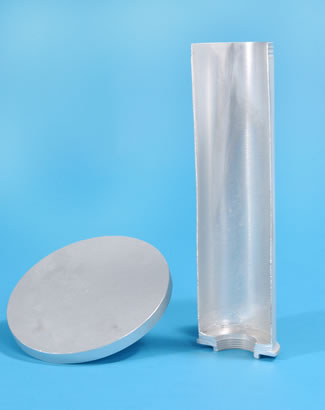 Flare Housing
JH Nunn has been hydroforming metal, producing plastic fabrications , and supplying deep drawn enclosures for electronic and aerospace applications since 1978.  Our deep drawn enclosures have been used as security camera housings, electronic equipment cases, military field radio enclosures, night vision goggle cases and aviation instrument cans.  We have made cases for military aircraft defensive flares and housings for a variety of ordnance items.  Our housings are utilized in General Electric electronic imaging machines and for aviation controls.  We are a vertically integrated company specializing in custom and standard deep drawn enclosures and hydroforming metal.
As a means of adding additional value to our product we also provide secondary processing operations.  These package service capabilities offer customers contract metal forming capabilities designed to minimize lead times to reduce costs.  All manufacturing processes, as well as tool and die design, engineering, and prototyping are performed in-house.
We conform to the exacting MIL specs and standards required for government, aerospace and military products.  Our quality system conforms to Mil-I-45208.  As a result our commercial customers benefit from the same critical standards that have allowed us to do defense contracting business over the past decades.
We fabricate aluminum, stainless steel, hasteloy, inconel, brass, copper, steel and specialty metals.  Our customers include: Becton Dickinson, Boeing, Brunswick, General Electric, Honeywell, Litton Industries, Lockheed, Motorola, Raytheon, TRW, Tracor and Texas Instruments.
Plastic fabrication includes thermoformed ABS covers for aircraft ground service applications.  Thermoformed antistatic polyethylene boxes have applications in the assembly of static sensitive electronic components in both the aerospace and electronic industries.  Plastic fabrication of flexible plastic films includes production of emergency aircraft breathing bags made from low temperature flexible and fire retardant PVC film. Our plastic fabrication in rigid thermoplastic materials include: ABS, acrylic, polycarbonate, styrene, PETG and PVC. JH Nunn's plastic fabrication in flexible plastic films include: PVC, polyethylene, polypropylene, polyurethane, thermoplastic coated fabrics, thermoplastic foams and military specification barrier materials.  Most of the films and foams are available with fire retardant, UV inhibitors, low temperature flexibility, FDA approvals, plasticizer free and outgas free.
Contact JH Nunn to order the electronics or aerospace products you need, or to learn more.